The Swan Event Hire team has put together a marquee reception Hire checklist. When planning and styling your own wedding, organisation is the key. That's why our team put together a checklist for our busy brides.
Whether it's a marquee wedding, cocktail or a formal sit-down affair every bride or event planner needs a checklist of what to hire for the day.
Sit Down Reception
Tables and chairs are your most important item to hire. These items will set the style of your reception. What configuration do you want? Long banquet tables seating 8-10, Large round tables seating 8-10 or 10-12 people?
Our Swan Event staff are experienced at helping to advise you with table configurations and your marquee size. You just need to know your approximate numbers.
Rectangle Table 176 Guests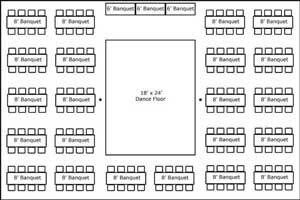 Round Table 144 Guest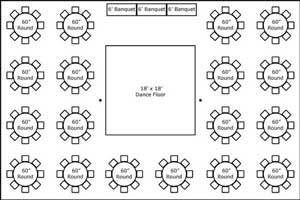 Marquee Size
Once we have your guest numbers and measurements of available marquee space we can advise you on marquee size.
Tables
Seating
Catering
Crockery
Cutlery
Glassware
Lighting
General
Round 8-10 People 10-12
Wedding Chairs
Tables
Entrée Plate
Entrée Knife/fork/spoon
Champagne
Decorative
Dance Floor
Banquet Rectangle 6-8 People 8-10
Wedding Chairs with covers
Urns
Soup Bowl
Dinner Knife/fork
White Wine
Festoon
Red/black carpets
Square
Ceremony chairs
BBQs
Pasta Bowl
Teaspoons
Red Wine
Fairy Lights
Chrome poles
Buffet Tables
Bench Seats
BBQ Equipment
Dinner Plate
Dessert spoons
Martini
Mirror Disco balls
Ash Trays
Bar
Bar Stools <br>
Bain Marie's
Side Plate
Serving Spoons
Hi Ball/ multi use
Flood Lights
vases
Cocktail Table – With Without Covers
Lounging
Ice Buckets
Dessert Bowl/plate
Salad Servers
Small Water
Illuminated emergency signs
Cake Stand
Signing Table
Kids Plastic chairs
Bins
Teacups
Cake Knife
Whiskey Tumble


Umbrellas
Coffee tables
Ottomans
Gas Bottles
Coffee Cups
Cake Forks
Beer Glasses


Cushions
Table linen




Espresso Cups
Cheese Knife
Cocktail


Candle Holders
Napkins




Teapot
Bread knife
Port


Baskets Storage
Dessert Stations




Coffee urn
Cake servers
Cocktail


Lecterns
Wishing Well/Gift Table




Sugar bowl
Kitchen Knife
Liqueur










Milk Jug
Wedding knife/set
Shot glasses










Salt and Pepper


Espresso










Platters


Punch Bowl














Drinks dispenser














Carafes water jugs














Salad bowls














Nut bowls














Glass butter bowls