Swan Event Hire is one of Perth's most experienced marquee, party and event hire companies. For decades our family run business has set the standard in the Perth event hire industry and developed an unmatched reputation for excellent customer service and competitive pricing. Everyone from corporate event organisers to wedding planners and party hosts have called on Swan Event Hire as a one-stop shop to create a standout event.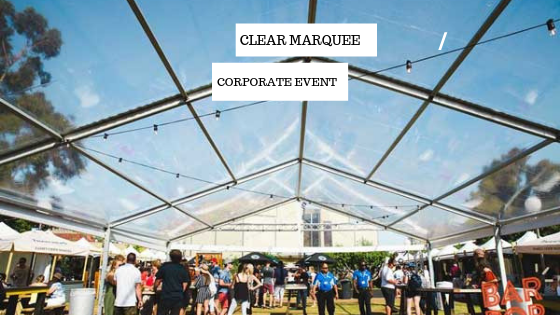 Clear Marquee Hire
Our Clear Marquee is by far our most popular Marquee to Hire for Weddings and Events, our beautiful clear marquees with clear roof and sides are spectacular night or day and in summer or winter making them a very popular choice all year round
With simple lighting our clear marquees offer that blank canvas that makes it very simple and affordable to style, as the real hero is the unobtrusive view that the clear roof offers.
Our marquees are suitable for any surface, concrete, sand, even over pools. Our experience team is usually able to fit one into most spaces that clients have available.
Furniture and Party Hire
Don't forget Swan Event Hire is a one stop hire shop - We have furniture and party hire items; glasses, crockery to wrap up everything for the whole event. One supplier, one delivery, one cost.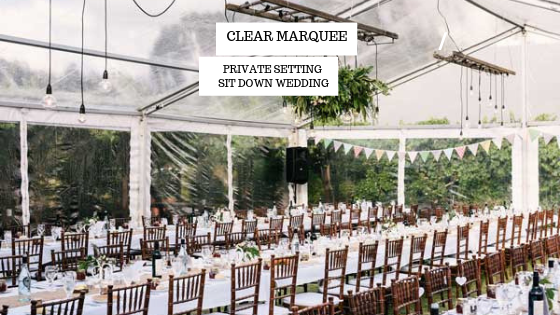 About Clear Marquees
A structured marquee (clear span) – This type of structure has been developed over the last twenty years, the interior is not interrupted by posts.
It is a modular aluminium with the incorporated track in each span allowing the user to assemble in sections, set up and anchor the frame of the structure, then cover it in manageable portions by inserting the sealing edge of the roof cover into the frame and pulling it over with ropes. The modules are interchangeable so the length of structure can be adjusted to suit each site.
Benefits: Modular system gives lots of flexibility, the interior not interrupted by posts, no guy rope trip hazards outside.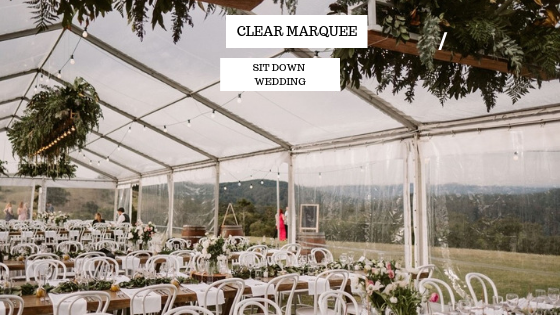 Call or email our Swan Event Hire team for any further information for your wedding or event.